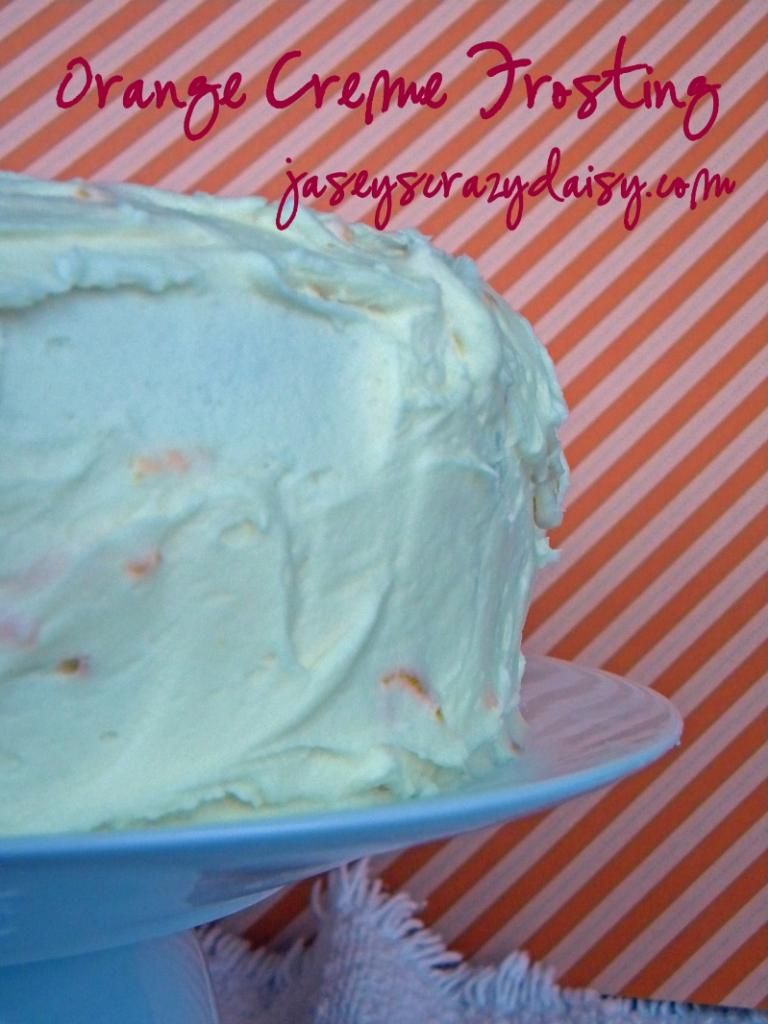 I have a frosting problem. Actually, it's more of a powdered sugar problem! I cannot stand the taste of powdered sugar. In fact, I would rather have my sugar cookies plain, then smothered with powdered sugar frosting… I suppose you could call me a frosting snob! I'm to the point where, if I am going to eat it, it had better be worth every darn calorie!!! The good news is that this orange creme frosting tastes nothing like powder sugar! It's made with butter, cream cheese, orange juice, orange zest, and yes, some powdered sugar, but it's totally disguised by all the other wonderful flavors AND totally worth the calories! It's super yummy (my boys licked the bowl clean) and finishes off this
Orange Creme Cake
perfectly, but it would be just good on vanilla or even chocolate cupcakes.
Orange Creme Frosting
2014-04-01 22:15:08
Ingredients
2 1/2 sticks butter, softened
1 (8 oz.) package of cream cheese, softened
3 1/3 cups powdered sugar
3 tablespoons of orange juice, use the not from concentrate kinds for best flavor
1 orange, zested (@ 1/8 cup)
Instructions
Cream butter and cream cheese until smooth and fluffy. Mix in juice and zest. Add sugar and mix until combined. This frosting is rather thick and yummy, if you want a thinner frosting, add orange juice or milk by the tablespoon until desired consistency is reached.
Adapted from How Sweet It Is
Jasey's Crazy Daisy http://jaseyscrazydaisy.com/
I'm sharing this yumminess with
these
parties!