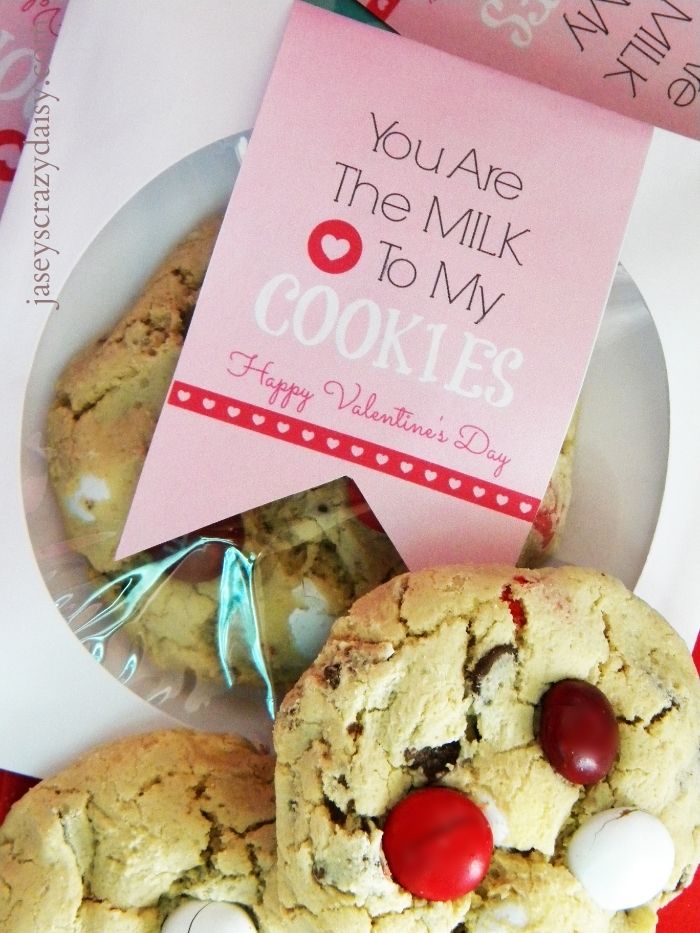 One thing I love to do is to think of fun ways to let the people around me know how much they are appreciated. I have seen paper CD sleeves used before in Christmas magazines featuring them as cute ways to package cookies, however, I don't seem to give individual cookies out as Christmas gifts. I do however think individual cookies make great valentines and I think using a paper CD sleeve as packaging is super cute, especially when paired with this fun label. I jumped on board with the you are the blank to my blank sayings and created this fun printable for you to use if you'd like to.
Just
click here to download
and print them.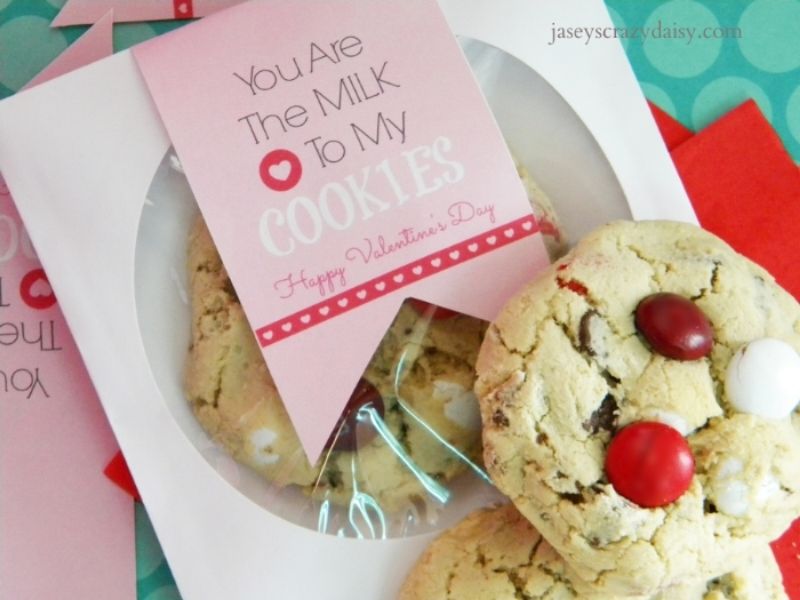 You can use whatever cookies you'd like to for your valentines. If you are short on time you could even buy some of those soft Lofthouse sugar cookies, or you could make your favorite cookies to giveaway. We love the ones pictured. They are my new Cream Cheese Pudding Chocolate Chip Cookies with Red Velvet M&Ms. They've been a BIG hit! I'll be making my second batch in less than a week later today because my husband's hooked. If you'd like to check them out, which I think you totally should,
click here
.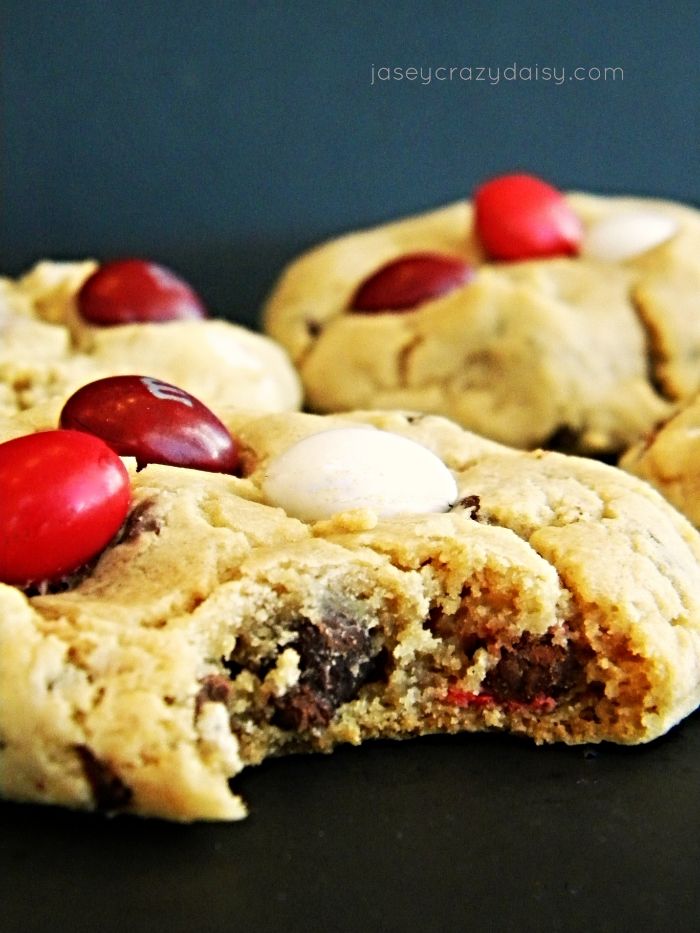 You Are The Cookies To My Milk Valentine by Jasey McBurnett (Jasey's Crazy Daisy)
Don't forget there are some BIG changes coming to JCD within the next month. As exciting as this is, I'm not sure using Google Friend Connect is going to work with the blog anymore. If you use Google Friend Connect to keep updated with JCD, please consider using another option instead. You can choose from any of the seven links below. Thanks for all of your continued support, I'd hate to lose any of you in the shuffle.